Witness For the Trustworthy
GCA was founded in Hong Kong to enrich and promote the development of credit management, protect businesses against fraudulent debtors, improve the interchange of credit information, develop better credit practices and methods, and establish a code of ethics.
Advantages of obtaining GCA international credit certification
Build trust with purchasers quickly
Enterprises take the initiative to provide credit certificates issued by authoritative institutions to shorten the review cycle of purchasers to improve transaction efficiency.
Get more business opportunities
With the exposure and promotion of authoritative platforms, certified enterprises can obtain more business opportunities.

Enhance the international influenceof certified enterprises
Being publicized on international authoritative websites can enhance the international influence of certified enterprises.
The advantages of certified enterprises can be seen
By scanning the QR code on the certificate, it is verified that the enterprise is authentic after being verified by an authoritative third-party organization.
Product Display
GCA International Credit Certificate(English)
GCA International Credit Certification Report (English)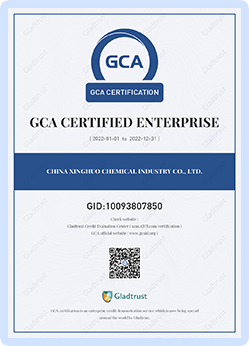 Randy Frazee
As CEO of the company, Randy Frazee focuses on leadership, strategic planning, and continuing company growth. Before leading BARR Credit Services, Randy held the role of Vice President of Sales before venturing into business ownership.
Randy appreciates representing the company in not only community-service opportunities but also in associations. A member, and past president, of International Association of Commercial Collectors (IACC), Randy received the IACC Leadership and Distinguished Service Award in 2015 for his dedication and commitment to bettering the association and industry.
Dmitriy Nyshpal
Dmitriy Nyshpal is a Counsel, Head of Foreign Desk at the law firm.
Education:
Institute for Law and Finance Goethe-Universität Frankfurt, Frankfurt am Main, Germany.
The National University "Odessa Academy of Law", Odessa, Ukraine.
Professional experience:
Dmitriy Nyshpal has many years of experience as a Counsel and the Head of Foreign Desk at the law firm. His activity is focused on helping clients to find legal and commercial solutions for their business in different jurisdictions around the globe.
David I. Herer
CEO at ABC-Amega.
A graduate of George Washington University Law School and the University of Rochester, David joined the company as Vice President and Counsel in 1982, was promoted to President in 1990, and subsequently named CEO in 2000. David's leadership was instrumental in the company achieving the distinction of being the only private receivable management firm honored with the U.S. President's "E Star" Award for excellence in foreign trade service and marketing.
Annabelle Parry
Founder of the company. Starting at the lowermost end of the industry, Annabelle showed a natural aptitude for debt collection and quickly worked her way through the ranks.
Before starting the company, Annabelle was State Manager of a collection agency, managing up to 20 staff and in charge of the more difficult portfolios and training staff.